This weekend, along with my partner (and sister!), I competed in the Trinity College Senior School's Mace Debate, also known as 'The Hist'. Mace Debates are events which usually run over two days, a Friday evening and all day Saturday. Teams are given 15 minutes to prepare speeches on unknown motions and then compete against 3 other teams. Mace Debates usually have 4 or 5 rounds over a weekend.
In our 4 rounds, we came 1st, 1st, 4th and 1st, debating motions like 'This House Would Boycott the Russian Winter Olympics', and 'This House Would Make Irish the Only State Language'.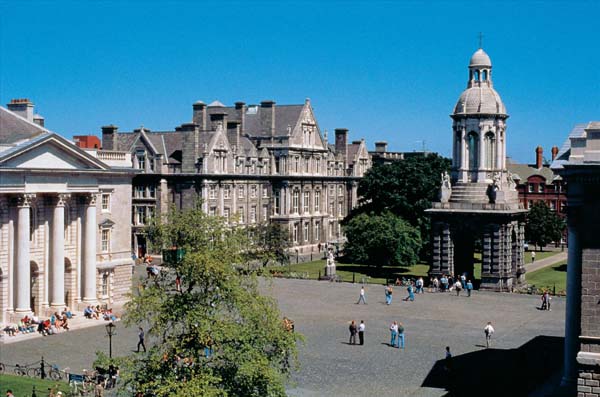 Juliette and I broke as the 3rd team into the semi-final, which we were delighted with as we are a relatively inexperienced team! We spoke proposing the motion 'This House Would Hold Parents of Bullies Criminally Responsible for their Children's Actions'. We unfortunately didn't make the final, but we were delighted with our performance and had a lot of fun over the weekend!
One final surprise, was when the overall speaker tab was announced, I had come 3rd, which meant I had received the 3rd most speaker points over the whole weekend of competition! I was not expecting this at all, and it was a great way to finish off a great weekend!
I would highly recommend debating and Mace debating to anyone who is considering giving it a try!